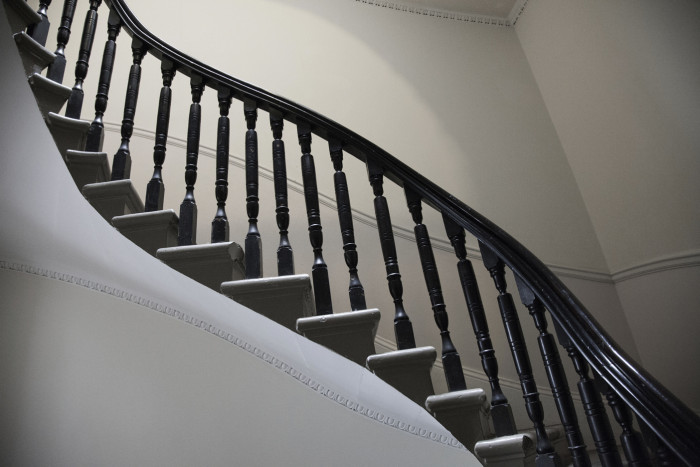 An exhibition of drawings in the stairwell of an artist's townhouse.
This show is sent between friends from the MFA course of 2014, and acts as a letter. It has been to South Korea, Japan and now to Glasgow. It may visit New York, China and Iceland. Along its route it will encounter gentle metamorphosis, where each city contributes new artists to the show.
The ideas found in the transitory spaces of the stairwell or corridor intensifies the relationship found in the act of drawing. Within this sensory, internal space of a building – in this instance in 11 Doune Gardens – we understand drawing as a pause or projection of the imagination. Drawing, for many of the artists in the show, is a hidden process that forms a pause between thought and production.
Artists
Fanny Wickström, Rika Watanabe, Katrina Valle, Maria Toumazou, Vigdis Storsveen, Kelli Sims, Alex Sarkisian, Malie Robb, Sasha Panyuta, Kirsty Palmer, Aniara Omann, Emily Mcfarland, Heejoon Lee, Lauren Hall, Selma Hreggviðsdóttir, Marysia Gacek, Peter Eramian, Ying Cui, Johnathan Cook, Jack Cheetham and Elísabet Brynhildardóttir
Opening Times: 12pm – 6pm daily on Saturday 2nd May, Sunday 3rd May and Monday 4th May
Address: 11 Doune Gardens, Glasgow
Part of the Glasgow Open House Art Festival 2015.